Kia Optima Maintenance Schedule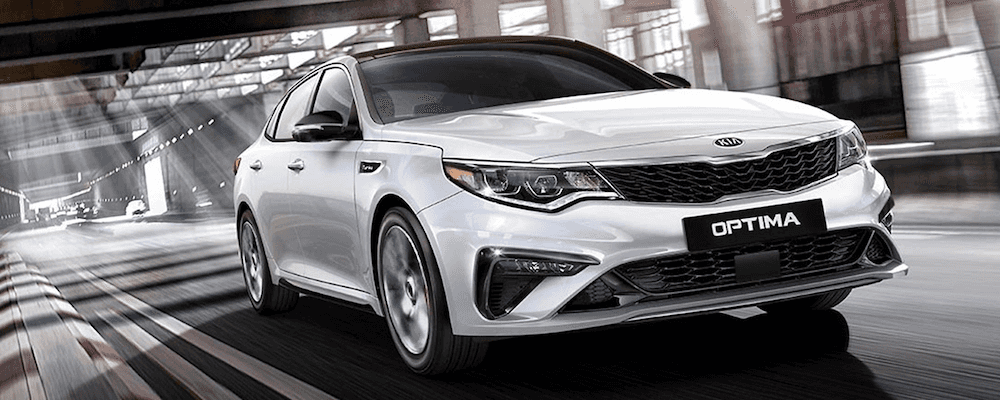 Kia maintenance is absolutely essential if you want to enjoy the top-level performance you fell in love with. Learn more about your 2020 Kia Optima maintenance schedule, and we'll help you learn more about what it takes to keep your Kia Optima in check. Learn more about your Kia maintenance schedule with our service team at Tri Star Kia, and contact us if you'd like to learn more.
Kia Maintenance Intervals
In general, your Kia Optima maintenance schedule requires service every 7,500 miles or so. Your basic 7,500-mile service appointment will include an oil change and tire rotation, as well as an inspection of key components. These inspections always cover the brakes, belts, and hoses, and additional components are inspected as you run up the mileage on your vehicle.Here, we've listed the most important recurring part replacements on your Kia Optima maintenance schedule:
Every 7,500 Miles: Oil change and tire rotation
Every 15,000 Miles: Replace cabin air filter
Every 25,000 Miles: Flush and replace coolant
Every 30,000 Miles: Replace air filter
Every 105,000 Miles: Replace spark plugs
Inspections and Additional Kia Maintenance
As noted above, every appointment on your Kia Optima maintenance schedule also involves multiple inspection points. Depending on how you drive, where you drive, and what conditions you've faced, additional components may need to be replaced at any interval. Here, we've listed some of the key points that are inspected on your Kia Optima maintenance schedule:
Brake pads / rotors
Shock absorbers
Engine parts
Alternator
Drive belt
Tires
When to Schedule Kia Service
Even if you always remember to schedule service when you pass 7,500 miles, you'll still need to be wary of any potential issues. Although we'll catch major problems during your regular visits, you can never be exactly sure when something's going to go wrong. Have you heard any strange noises, or noticed any unusual rattling or shaking behind the wheel? Maybe you've noticed some fluid pooling beneath your vehicle while you're parked. The longer you ignore any issues, the greater the risk of potential problems down the road. In the long run, it always pays to be proactive.
For "Kia Service Near Me," Choose Tri Star Kia!
Are you ready to take care of your regularly scheduled maintenance? If you're looking for "Kia service near me," our team is here to help! Schedule a service appointment online when you're ready! Also be sure to learn more about the Kia Soul MPG if you're curious. Interested to see how Kia stacks up against the competition? Review the Kia Optima vs. Ford Fusion with Tri Star Kia today!
Learn More with Tri Star Kia
With its unique design and paint colors, you'll never miss a Kia Soul going down your street in Blairsville. But did you know the Soul has specs to back up that bold appearance? Think about how far you could get on one gallon of fuel with the Kia Soul MPG: 27 miles in the city…

Kia maintenance is absolutely essential if you want to enjoy the top-level performance you fell in love with. Learn more about your 2020 Kia Optima maintenance schedule, and we'll help you learn more about what it takes to keep your Kia Optima in check. Learn more about your Kia maintenance schedule with our service team…

The new 2020 Kia Soul has arrived at Tri Star Kia! Affordable and so much fun to drive in Indiana, you can customize the ride with six Kia Soul trim levels. Compare the Kia Soul Base vs. Plus. Start your research by taking a look at these configurations. 2020 Kia Soul LX – $17,490 MSRP The entry-level…